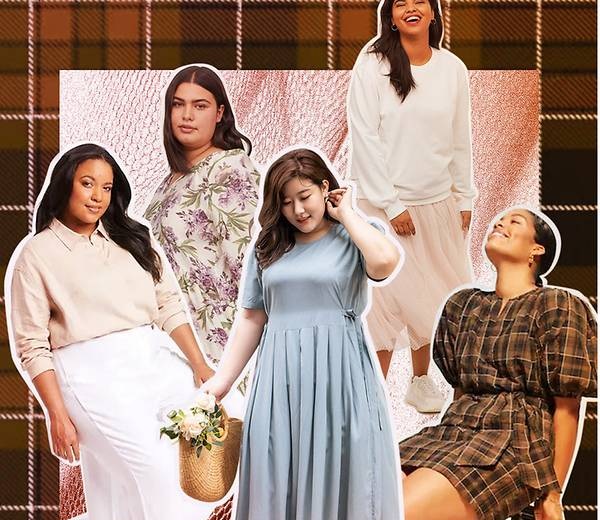 Formal dresses can be a tough choice, anyway. Everyone does not have an hourglass figure. According to studies, more than 60 percent of women shoppers are plus size. So you need not worry; you are not alone. Naturally, the fashion industry caters to the generously endowed ladies' requirements, given the substantial figures.
So, there you go. When you search, it is not that the dresses hanging out there are for the svelte figures. Finding the right fit for plus size means finding a suitable cut and the right outlet.
Tips for choosing plus size formal dresses  
The trick lies in choosing between the different styles. If you are a plus-size lady, then you have a wide variety to choose from. Various silhouettes offer you an opportunity to find suitable plus size formal dresses.
Each shape highlights or cuts down one or more of your physical features. However, some standard cuts always favor a plus size, on which you can still safely rely.
Let's list some tips to help you find that perfect adorable dress
1 – The empire cut
The empire –cut dresses have the collections just beneath the bust. So in this shape, you don't have too much fabric collecting around your waist to add more mass. This style tends to cut down extra stuffing on the core to give a neat and sleek look. If plus size, then choose a dress with the empire cut.
You can choose a short tunic, mini, or long dresses.
2 – The straight cut
The dresses with a straight cut work great on the plus-size figures. It is like sporting a cool and chic style. The straight cut doesn't have a waistline. The highlight of a straight dress is that they fall directly from the shoulders in a straight line.
The cute thing about a straight line dress is that it syncs with the shoulders and the waist, imparting an elegant look.
3 – The A-line
It is the ideal silhouette that works favorably with the plus-size ladies. The main catch is it has well-defined cuts that have a fitting top and body. And, it flares out lovingly at the waist, in an inverted triangle style.
The A-line is the desired shape that fits in with every figure, not only the plus sizes. So, in a way, you are matching steps with everyone around.
Generously-endowed ladies should go in for plus size A-line dresses. However, choose a robust fabric, like denim, cotton, and polyester. You can avoid eth chiffons and silks for a flattering look.
Other elements are also responsible in creating the effect you desire.  Some vital factors that determine the choice of a plus-size formal dress are:
1 – The right colors 
The colors that you chose for your plus size play an important role. Choose dark shades like black, blue. These are the shades that can cut down some size. Go for solid colors and pair them with eth right accessories.
Always have some dark-colored dresses in your wardrobe.
2 – The right prints 
If you are plus size, you can steer clear of large prints. The large designs can add more volume to your figure, and you don't want this to happen. Large images can create an uneven structured look. On the other hand, smaller prints can make you compact. Choose the right sized patterns that can flatter and impart a slim appearance.
To wrap it up 
You know how the elements work for a flattering look with a plus size figure, so choose accordingly. Visit a reputed online outlet for all your requirements.