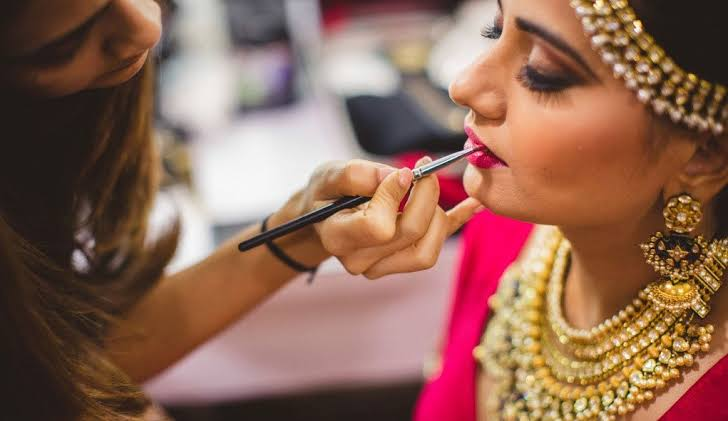 In the generation of social media and Instagram influencers, everyone wants to flaunt picture-perfect skin all the time. While basic makeup may look great in the mirror, somehow, it ends up looking grainy and cakey in pictures. You must have seen your favourite celebrities' skin looking polished and defined even on the big screens and in close-up shots. There are no breakouts or uneven skin tone one can spot on them. The credit for this goes to the application of HD makeup.
What is HD makeup?
Most people are unaware of the difference between regular and HD makeup. Several beauty-fanatic millennials indulge in online makeup shopping due to the ease of accessibility and endless variety; despite this, most have not discovered the treasure of HD makeup online shopping and its exceptional results. An array of HD foundations, blushers, compacts, and highlighters is available online.
The HD makeup works like your second skin for a natural look.  It effectively conceals the imperfections on one's complexion, such as uneven skin tone, large pores, dark circles, blemishes, and spots. HD makeup is undetectable under the spotlight and does not look like you have put on makeup on your skin. It does not settle into the pores or the fine lines on your skin. It gives your complexion an effect similar to those enviable Instagram filters.
The Revolutionary Makeup Technology
Generally, HD makeup gives a beautiful and natural sheen that is reflective as well. The micro-particles of crystal, quartz, and mica and a silicone base help achieve such a flawless look on the skin. These reflect the light in a way similar to your natural skin. Because of this, even highlighter makeup looks naturally radiant, thus imparting a sun-kissed glow on the complexion.
Further, the application of HD makeup conceals the skin in a veil of coverage varying from medium to light. HD makeup has more elasticity, due to which the makeup moves in sync with the skin instead of settling and creasing. The prime job of HD makeup is to make the actual skin beautifully visible and not caking up your face with heavy coverage makeup.
The Trend of HD Makeup Products
The coating pigments have witnessed certain advancements due to which they deliver diverse types of visual effects. The HD compact powders and the foundations use such qualities. They are rich in pigments that have a composition of light-diffusing properties that blur the light upon reflection. Further, it blends the light's bouncing back and softens the focus at an unnoticeable level. As a result, the skin looks natural and flawless, for a uniform yet translucent look.
Conclusion
A significant benefit of HD makeup is that it imparts natural luminosity to the skin and evens out the complexion. Most HD makeup products have waterproof formulas that last long for up to 12 to 24 hours without any need for touch-ups. Select the shade of foundation and compact that closely resembles your skin tone for maximum efficacy.