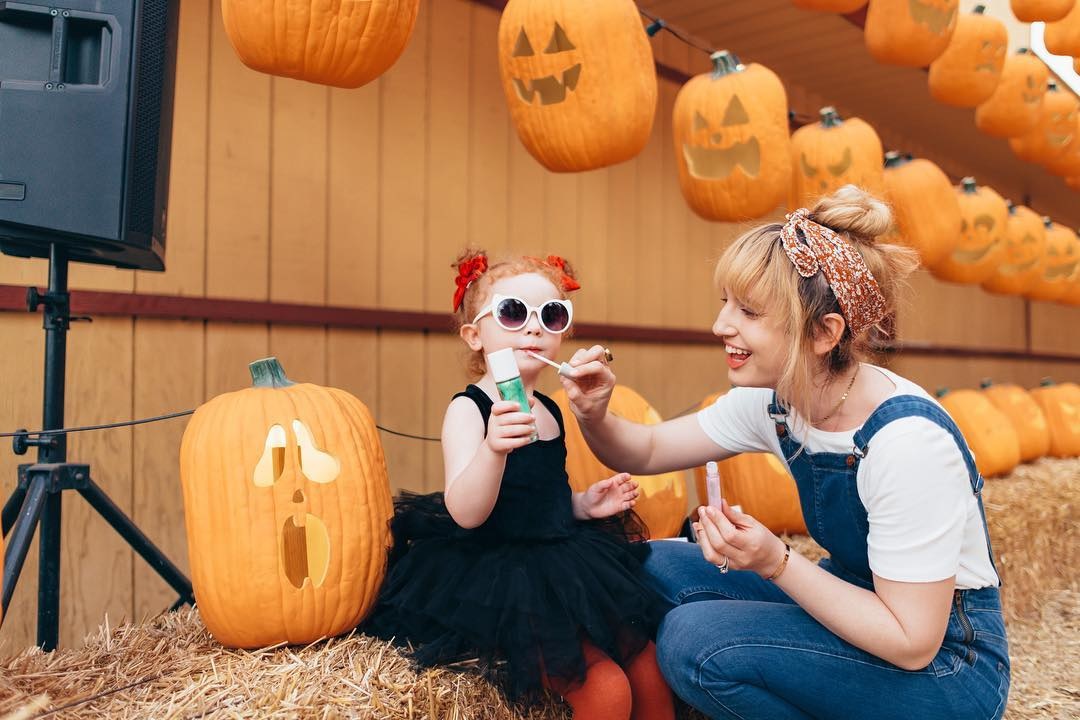 Walking around Rodeo Drive in Beverly Hills made me realize how teens today think that they have a certain image to keep, for most of them it is covering their faces with makeup every day. Some of them even refuse to leave the house without makeup on. But according to a study in Brazil, 45 % of young women suffered from makeup related skin illness. The most common problem that teens encounter is makeup induced acne also known for its medical term acne cosmetica. A lot of teens even put more makeup on than adults. Some may be aware that makeup could be damaging to their skin, however, because of the pressure of body image and social status from peers they will continue to cover any blemishes with even more makeup. This leads to even more damage to their skin and adding complications due to harmful chemicals from the makeup they use. Teens should be extra careful with their skincare routine. Their hormones are just developing and using makeup with harmful chemicals can interfere with or offset the body's natural balance and could lead to major issues. A lot of teens wear makeup on a daily basis and it appears that children as young as 11 years old start wearing makeup or even younger.
I have an 11-year-old daughter. To be perfectly honest I was quite hesitant to allow her to use makeup due to the common skin problem and harmful chemicals that they contain. She really wanted to use makeup and I even caught her sneakily rummaging through my makeup bag, wearing my mauve lipstick and lavender eyeshadow. This was not the first time. I told her to wipe it off and clean her face thoroughly because I was worried she'd catch a skin problem. She looked at me like a scared rabbit and suddenly her expression became so melancholic then she turned away sobbing. I was heartbroken. I didn't want to see her in such a pensive mood so I thought I had to do something about this. I heard about Petite' n Pretty. I was instantly blown away. There are 10 reasons why Petite' N Pretty's make up is the best makeup to buy for your children.
First, their products are proven safe and are pediatrician-approved, dermatologist-approved, and ophthalmologist-approved. They comply with FDA Regulations, Prop 65, and the Oregon State Child Safety Act.
Second, the products are Nut-Free. All their formulas are developed without nuts and nut proteins, including almond, beech nut, Brazil nut, butternut, cashew, chestnut, chinquapin, coconut, hazelnut, ginkgo (or gingko) nut, hickory nut, lychee nut, macadamia nut, peanuts, pecan, pili nut, pine, pistachio, walnut and shea nut. This is amazing because a lot of young children develop allergies to nuts. When you buy their products you don't have to worry about nut allergies at all! Make sure to buy your child nut free makeup!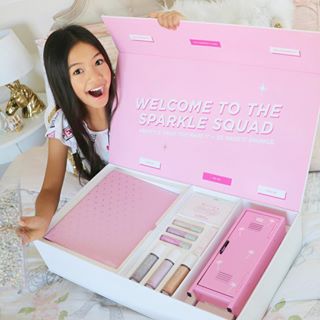 Third, the products are developed in a Cruelty-Free way which means they are not tested on animals and they don't intend to test on animals in the future either!
Four, their makeup is Paraben-Free. Parabens are a class of widely used preservatives in cosmetic but they are known to disrupt hormone function. Paraben free makeup is a must with children.
Five, their make-up is also Phthalate-Free! Phthalates are harmful due to the toxicity it contains. Phthalate free makeup is also a must for children. This is safe kids makeup!
Six, their products are specially made for kids but anyone can use them. This means I can even use them when I need a color I don't have! It's always fun to share makeup and makeup time with the kids.
Seven, the packaging is extremely cute and the top has sparkling glitters and the brushes are notably matching in cuteness. Girls love this! These small details really do take this product to the next level. I wish my makeup looked like this.
Eight, they smell sweet like cotton candy! Who doesn't love a nice smelling makeup set. My daughter gets compliments about it all the time.
Nine, they have amazing sheer pigments and the shades are perfect for children. Kids love colors and petite n pretty has many options for your little ones!
Number ten, it liberates creativity and screams fun. I honestly have never seen anything like it. It's great I found this makeup line! I surprised my daughter with Petite' n Pretty's Best Birthday Bundle that includes 9021-GLOW! Eye & Cheek Palette and 10K Shine Lip Gloss. She was so happy that she couldn't contain her excitement! I love how Petite' n Pretty empowers me as a woman and as a mom to nurture my child's creativity and happiness.