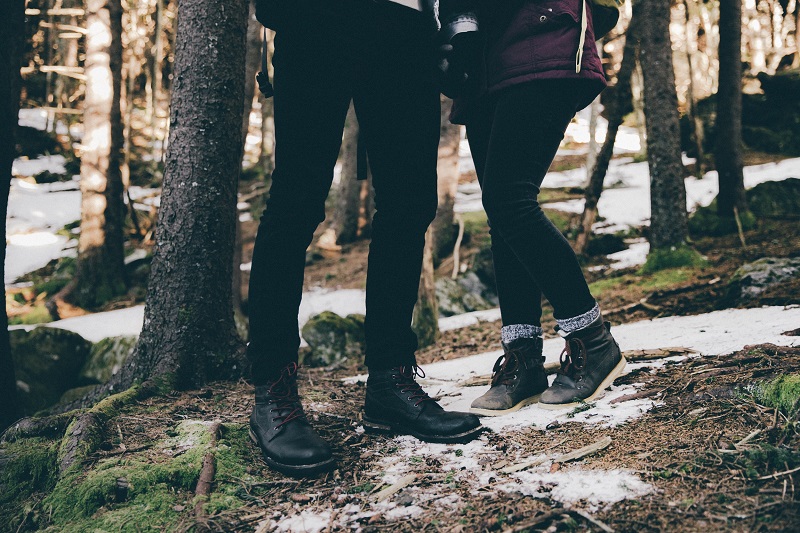 Some of us love to buy shoes, while others would rather not have to do the shoe shopping every once in a while. Some people love to have a different style of shoe on every shelf, and a different colour to match every single outfit, yet some would much prefer to have the bare minimum to get by on. No matter which category you fall into, here are the types of shoes you should have in your wardrobe ready for when you need them.
The comfortable pair
This is the one pair that you reach for when you really need something comfortable. They should be stylish enough to wear outside, but they don't need to be super stylish. You'll reach for this pair when you're going to be shopping around town and on your feet for a few hours, or maybe when you've been wearing an uncomfortable pair all day and you need to get your feet a break for the evening.
The stylish pair
This pair may be one of the most comfortable you own, and it's the pair you pull out of the bag when you want to impress a little. You've probably paid a fair bit for this pair, but you pick up the compliments wherever you go and always feel like you're riding at the height of fashion in this pair. You can buy RM Williams boots in Melbourne and many other cities, and these are some of the most popular stylish boot shoes for men.
The pair for special occasions
This pair of shoes will only really come out for special occasions, and quite frankly, it doesn't matter how they feel on you – it's all about the look! These come out once every couple of years for weddings and other very special occasions – a must-have for your wardrobe if you never know when you might be invited somewhere.
The summer pair
We all need a good pair of shoes for summer, whether this comes in the form of a pair of espadrilles, sandals or shoes which aren't as thick and warm as your regular pair. You can walk around in these with ease, but they won't make your feet sweat and you can put them on to go to the beach as well. The best summer shoes are those which are versatile and can usually be worn throughout spring and autumn too.
The winter boots
Depending on which country you live in, a pair of winter boots is essential. You might not need to get snow boots unless you live in Canada or Scandinavia somewhere, but you should have a pair which will keep your feet warm and dry when it's pouring down with rain. Since you'll be wearing these for the duration of the winter season, you should ensure you get a comfortable pair which is made from quality materials to resist any harsh weather which might come along.