When traveling, it is important to invest in a good quality purse or bag organizer. The job of these purse organizer inserts is to keep things in a purse or bag well-organized and compartmentalized. When using them, it keeps expensive items away from rubbing with each other and causing damage in the form of stains or pen marks that are very difficult to get rid of. When things get seemingly lost in the depths of a bag and gets mangled up, it is sure to damage the inner lining of the bag. It is for this reason; people prefer making an optimal use of bag organizers.
With a great variety of bag and purse organizers available in the market, it is slightly challenging to choose the one that fits the bill. Keeping a few factors in mind can surely help you get a product that match your needs. Explore different materials, colours and sizes before you buy the product. Some of the things worth considering when buying a purse or bag insert are-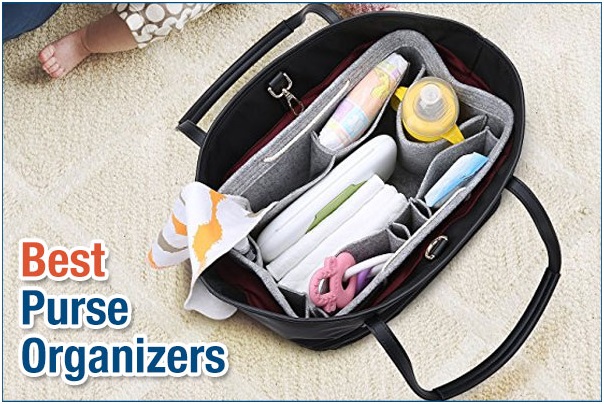 The Structure of Your Bag
You may have a variety of bags, some that are well-structured while some may have saggy bottoms. If you have a structured bag, choose a bag organizer that add may not be well-structured while fulfilling its purpose. In case of a saggy bag, you need to look for a structured insert that not only adds some shape to your bag making it look attractive and structured but also help keeping things well-organized.
The Size of the Bag
It is recommended to look for a small leather goods organizer for a bag or purse that is not too big. The size of the insert must not be more than the purse interior. Before buying, check the interior dimensions of your purse or bag like length, width, and depth and make the right decision. In case, you are not able to find a bag organizer that meets your requirements, you can look for a company that gets you a customized option.
Pockets Required in the Bag
Another factor worth considering is the number of internal and external pockets in any of the best purse organizer. Check the number of pockets you want in the insert. Moreover, some organizers may come with a zip for added safety of your items. Choose a product that has pockets which are functional for you and can keep your items well-compartmentalized and organized. At the same time, it is important to know that more are the packets in an organizer, smaller it will be in size and vice versa. If you need larger packet sizes, go for a product that comes with lesser number of pockets.
Quality of the Bag Organizer
It is important to understand that compromising with the quality of bag organizer will bring you again to the store looking for another one. Thus, it is better to invest in a bag organizer that is high in quality and is made with sturdy material that allows you to enjoy it for a long time to come. Moreover, check if this insert is washable. Check its weight and cost while exploring a variety of options.
Visit an online or offline store that deals in good-quality purse or bag organizers and invest in a quality product that is value for money and continues serving you for a long time.