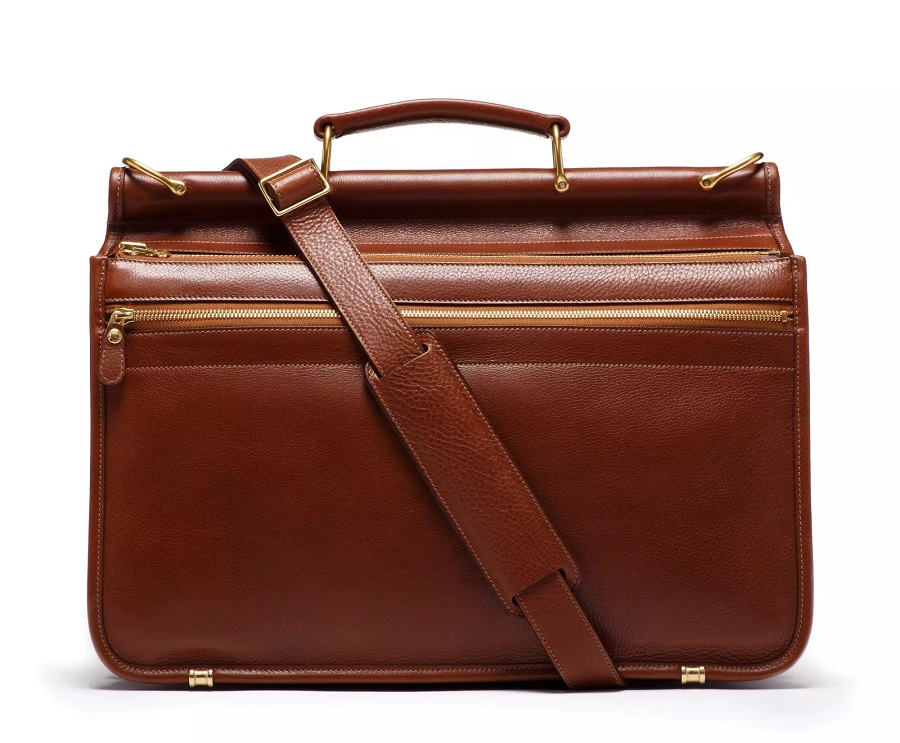 Some fashion accessories are vital to complete the look of modern male fashion to compliment the perfect outfit, such as classy watches, shoes and last but not the least, a stylish bag. It can be identified as an emerging trend as the generation is inspired from celebrities and the fashion trends they follow. As leading fashion houses are adapting to these changes, the use of briefcase leather, for making various types of bags used by men is gaining popularity. Apart from leather briefcases, the list seems to be quite extensive when speaking of the types of leather bags in the market, namely totes, messenger bags, duffle bags etc.
Taking a closer look at the various types of leather used for making bags, the most common seem to be cowhide leather, lambskin leather and faux or artificial leather. Since the quality and durability of the leather used in making briefcases should be the main concern, there are a few varieties that are more commonly used for the purpose, namely:
Saffiano: One of the mostly used, this variety is very popular for its durability and low maintenance requirements and also maintains its shape despite heavy usage. Characterized by a soft texture and diagonal texture, this leather is known to be waterproof for a wax treatment as a top coat.
Italian: Considered as one of the best leather varieties, this leather type has originated from Italy and goes through a very strict tanning process, thereby creating superior quality of leather as raw material.
Pebbled: A perfect combination of elasticity and durability, this leather variety as a briefcase leather raw material has gained much popularity in recent times. Pebbled leather gets softer with prolonged use and is very similar to Saffiano variety in terms of leather treatment for a smooth textured surface.