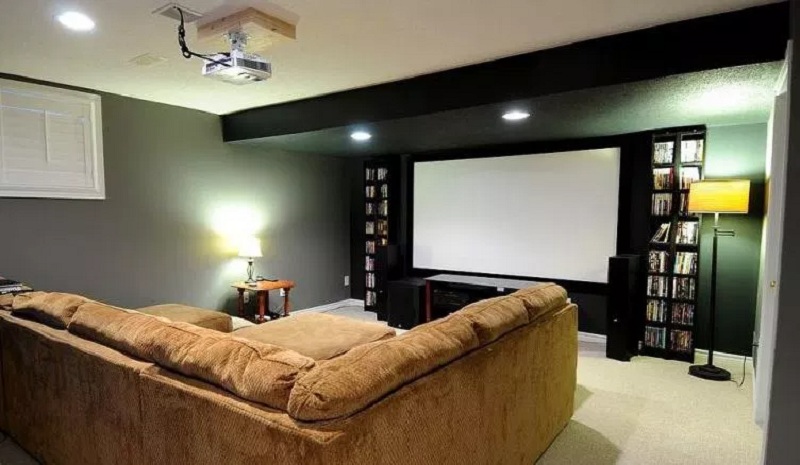 understand the difference and the number of Lumens you will require for your home theatre. For instance, odyssey NR- 90 projector has 4500 ANS Lumens which is ideal for home both home theatre and office presentations. However, a projector that has more lumens it not always right and is due to various reasons.
Therefore, you have to be mindful before you spend your money on a particular projector. You might find yourself not impressed with the image quality. The following are significant things based on ANSI Lumens you have to consider before your purchase any projector:
Know what ANSI lumens mean
This is an acronym that means American-National-Standard-Institute (ANSI) while lumen is measuring light intensity. Each projector that uses ANSI lumens as the standard has been measured with similar instruments and it is an accurate display of the numbers lumens that are inside the projector.
For instance, if projector "A" was used to measure ANSI lumens with the ANSI instruments, the projector "B" was measured by a manufactured instrument. Both of these projectors claim to contain 1000 ANSI lumens, but it is a safer bet to assume that projector "A" has1000 lumens and while "B" may probably only have 700 since a national standard did not measure it.
Reasons Many Lumens is not good
Light Reflection
If you have taken the laser pointer and point directly at the white wall in a dark room, you will notice a bright red spot on the wall. The same case applies to a home theatre projector. The image appears fuzzy since the bright picture cleanses out itself with light.
If an image is brighter, it will reflect the light around the surrounding and also the light from the upper room. Not only now the room brighter the home theatre, but the room walls will reflect the lights back to the projector and cover out the picture even more.
Bulb Life:
The higher number of ANSI lumens, brighter the bulb projector. The brighter the lamp, the hotter the lamps becomes. The hotter the lamp get, the faster the lamps burn out.
Cost:
If you are planning to buy an expensive projector that has several lumens, then you will have to spend your money annually on bulbs that get heated and burn quickly.
The number of lumens required:
800 to 1200 Lumens:
If your home theatre is entirely dark or you have adequate ambiance light to view, but without sufficient to read the newspaper inside the home theatre room; you should acquire the projector with over 800 Lumens. However, it should not exceed 1200 lumens.
1200 to 1800 ANSI Lumens
If you would wish to watch the projector of your home theatre with an ambiance lighting from a place you hardly read your newspaper, you will require at 1200 lumens but should not exceed 1800 lumens.